Lody Meis is Nadieh's nephew. His father was the brother of Nadieh's father. As a young boy Lody used to have a crush on his niece and this was mutual.
The two had voices that perfectly matched. That's why they sung 'Donna Donna' of Joan Baez at the wedding of Lody's brother Dick and his wife Bea.
Now Lody is back to making music. Nadieh still inspires him very much, he says.
Two of his songs will be featured on an UWV album. And his own album PAINT AWAY under the artist's name LESS OR MORE will be out in 2008.
We'll keep you posted.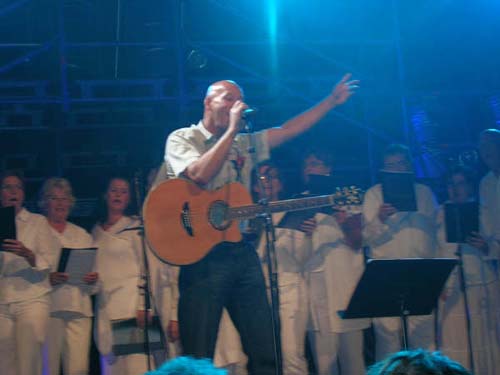 Lody sings at a UWV party in front of 1400 people